About Us


We will show you how to work "on your business", as opposed to spending too much of your time "in the business." We don't try to fit the same solution to every problem; we focus on the specific needs of our client and help you grow your bottom line.
Our clients operate in the following business sectors: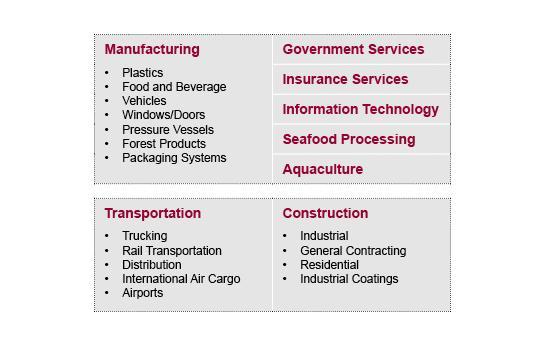 Recent projects have included:
Rail abandonment negotiations with CNR, VIA and industrial stakeholders in the Province of New Brunswick
Gap analysis and development of a training program for LearnSphere Canada and the Province of Nova Scotia. The program is designed to help Nova Scotia businesses participate in major procurement projects.
Turnaround situations, Team facilitation, Team coaching, Executive coaching, Strategic planning
Business diagnostics and implementation of improvement strategies
Performance management and organizational design
Business development and marketing strategies, locally, nationally and internationally
Testimonial from Moosehead Breweries [.pdf]
"Dale I would like to thank you for leading our cross functional group through the Levitt exercise. The insights we gained by using the model and having the open dialogue has improved our understanding of our largest customer and more importantly made us realize we needed to make some fundamental changes in our approach to our next round of negotiations. Had we not completed this analysis we may have made some significant strategic errors in our renewal strategy."
– Thanks, W. A
"D.J. Thibodeau and Associates has been instrumental in the growth of our company from both a structure standpoint and overall maturity. Through Dale's guidance Bulletproof was able to plan for the future and be laser focused on the objectives at end. I strongly believe Bulletproof would not be this well-equipped without the help of D. J. Thibodeau & Associates."
-S.B.
"Dale, all I can say is we are fortunate you are working with us; I appreciate your experience and your calm, methodical and outcome-based approach within a win-win lens. Thank you for your efforts to assist us find the best publically-responsive solution.
-N. M.
"Dale's work in the introduction and implementation of the Balanced Scorecard approach to Management was transformational to me and my Management Team. The process definitely helped bring clarity and focus to the things are truly important to our success as well as much needed alignment throughout the organization on the critical metrics of the business."
-G. B.